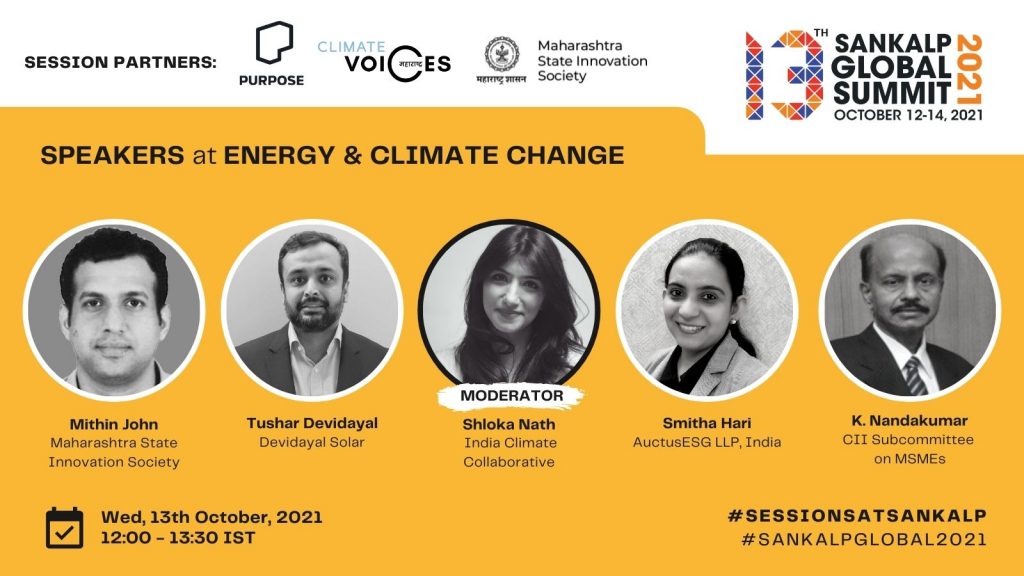 If MSMEs are the engines of our economy, then it's time they switch to green fuel. Can Maharashtra spearhead the greening of MSMEs in India?
Mumbai & Maharashtra are home to me, and this is discussion is so essential to us all. And honoured as always, to have one of India's #ClimateLeaders Shloka Nath, Director, India Climate Collaborative moderate this conversation.
Tushar Devidayal Mithun John Smitha Hari Nandkumar K. thank you for joining this panel!
Maharashtra State Innovation Society Devidayal Solar Solutions Pvt. Ltd. Confederation of Indian Industry auctusESG LLP Namita Vikas Purpose Hitendra Gandhi Devendra Nagle Tanmay Takle Arpita B. Sonali Bhasin
#SankalpGlobal2021 brings together experts from diverse sectors to decarbonize the industrial sector.
Comments are closed.