Annual Maintenance Contract
TERMS AND CONDITIONS OF THE ANNUAL MAINTENANCE CONTRACT (AMC)
TYPES OF AMC CONTRACTS:
There are two types of AMCs – Comprehensive and Labor only.
What does this contract cover?
Comprehensive Annual Maintenance Contract:
Preventive maintenance service of the product.

Repairs, or replacement of components like PCB, Thermostat, Compressor, Fan assembly, external condenser.

Maximum 2 preventive visits covered.
Labor Only Annual Maintenance Contract:
Preventive maintenance service of the product.

Components price will be charged extra.

Maximum 2 preventive visits covered.
What this contract does not cover?
Repair/replacement of parts that are damaged by external issues or breakage.

All handles, lock and key, glass sliding.

Evaporator tank, Cabinet, Plastic, Gasket, Sheet Metal, Power Cord and Glass parts.

Repairs/replacements that occur due to:

Operation at high or low voltage (beyond the 12v~24 V range).

Tampering with or repair by unauthorized personnel during the warranty period or during extended warranty period.

Atmospheric conditions, rusting, corrosion, or scaling.

Improper maintenance of the product or any use contrary to the instructions specified in user's manual supplied with the product.
General Terms and Conditions
Product registration is a must. Contact dealer or our website

www.ddsolar.in

or call us on 0522-4069106.

The product should be in working condition at the time of annual maintenance contract registration.

Standard Warranty means repair / replacement of any part of the Devidayal Solar Refrigerator found defective due to faulty material or workmanship, subject to the confirmation of the technical experts appointed by Devidayal Solar Solutions Pvt Limited or its authorized service partners.

Devidayal Solar reserves the right to decide, at its discretion, replacement of any defective part with a substitute without affecting the performance of the product.

All defective parts removed by Devidayal Solar shall be the property of Devidayal Solar. In the event Devidayal Solar carries out repairs or replacement of any part during the contract period, the contract coverage shall thereafter continue only for the remaining period of the contract.

Product complaint will be attained within 72 hours after registering the call with Devidayal Solar Solutions Pvt. Ltd.

Devidayal Solar shall not be liable or be deemed to be in default for any delay or failure in performance resulting directly or indirectly from causes beyond its reasonable control including delay in repairing due to non- availability of any component or accessory, labor problem, floods, restrictions and regulations of the government, public movement, war and any unavoidable circumstances, specially vis-à-vis the import of supplies and raw material or if Devidayal Solar is otherwise prevented from performing its functions under this warranty.

Any fresh levies or increase in taxes/levies/rates imposed by the State or Central government or local authority on components or raw materials, installation, or service as a whole after the date of the offer and during the contract will be borne by the customer.

No refund will be made for the balance period of the contract if cancelled during the term.

Change in address must be notified by customer at least 2 weeks prior to the next scheduled visit.

This contract is non-transferable.

The terms and conditions of execution of this AMC are subject to change at the discretion of Devidayal Solar and without any prior communication.

All other terms and conditions shall remain the same as mentioned in user manual of the product.

All disputes are subject to Mumbai Jurisdiction.
Pricing Structure:
Prices are including 18% GST.
| | | | |
| --- | --- | --- | --- |
| Model category | 100Ltr / 150ltr | 200Ltr / 250ltr | 300ltr /350 ltr |
| Comprehensive AMC (Rs.) | ₹.3540/- | ₹.4366/- | ₹.5310/- |
| Labor Only AMC (Rs.) | ₹.2360/- | ₹.2714/- | ₹.3304/- |
To avail the AMC please fill the details below :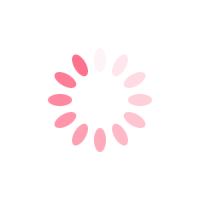 You are eligible for purchasing Annual Maintenance Contract.
Please follow the steps below to proceed.
Step 1 : Pay the amount using Bank Transfer or UPI
Name:
Devidayal Solar Solutions Pvt. Limited,
Address:
42, Nariman Bhavan, Nariman Point, Mumbai – 400021.
Bank Name:
Kotak Mahindra Bank.
A/c. No:
2222849999
Branch:
Hughes Road.
IFSC No:
KKBK0000639
OR
UPI ID : ddsolar@kotak or phone no. 57201542
Step 2 : Fill the Form Below
You are not eligible for purchasing 2 Years Annual Maintenance Contract.